Here at SuperDroid Robots we love to hear about how our robots and kits are being used. Whether it's a tactical robot that's keeping our men and women in uniform safe or a student project using one of our development platform kits.
Tactical Robots
One of our LT2 Bulldog Tactical Robots has been serving the Yolo County Police Department in California for over 3 years. Their robot features a four axis arm with an analog enclosed remote system.
Read more about the robot over at The Davis Enterprise.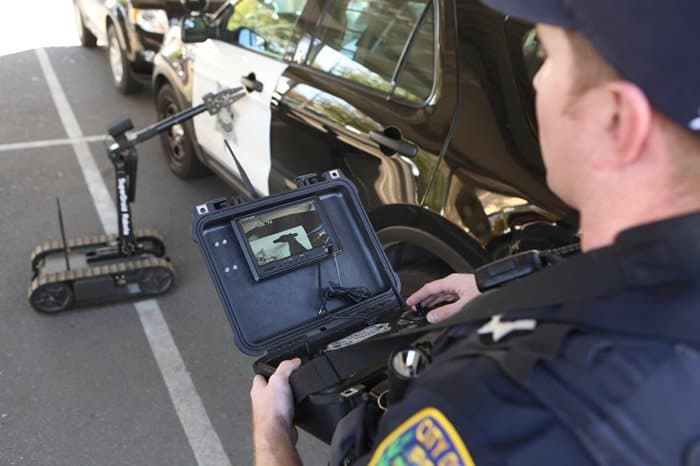 Development Systems
New Mexico State University has used our SD6 Development Platform with NI cRIO as a base for their White Sands Test Facility Sniffer project as part of a senior capstone project. The goal of the project was to be able to remotely deploy the robot to take environmental measurements in and around NASA's White Sands Test Facility in order detect leaks of hazardous gas.
The project incorporated the built-in and configured National Instruments cRIO platform, a Davis weather station, along with various gas sensors to relay the crucial information back to the operator.
Read more about the project over at the NMSU News Center.
Students at Sharjah University in the UAE used our tracks, flipper arm system, motors, and miscellaneous parts in their capstone project as well. Using the Android operating system, night vision cameras, and gas and heat sensors they developed a robotic solution to detect hazardous gas and conditions for first responders.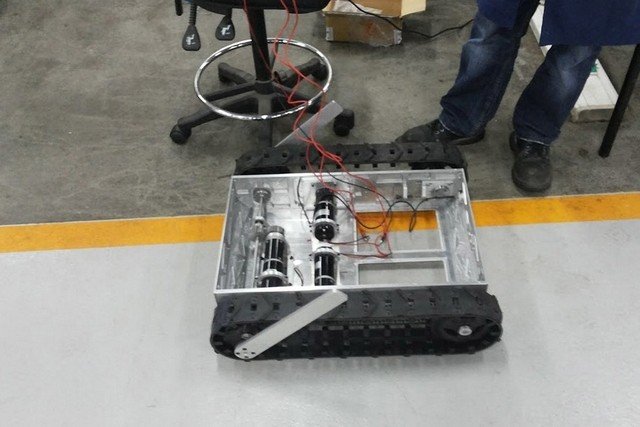 Senior Design Project using the SuperDroid Robots Agressive Track System with Flipper Arm