MLT-F "Jack Russell"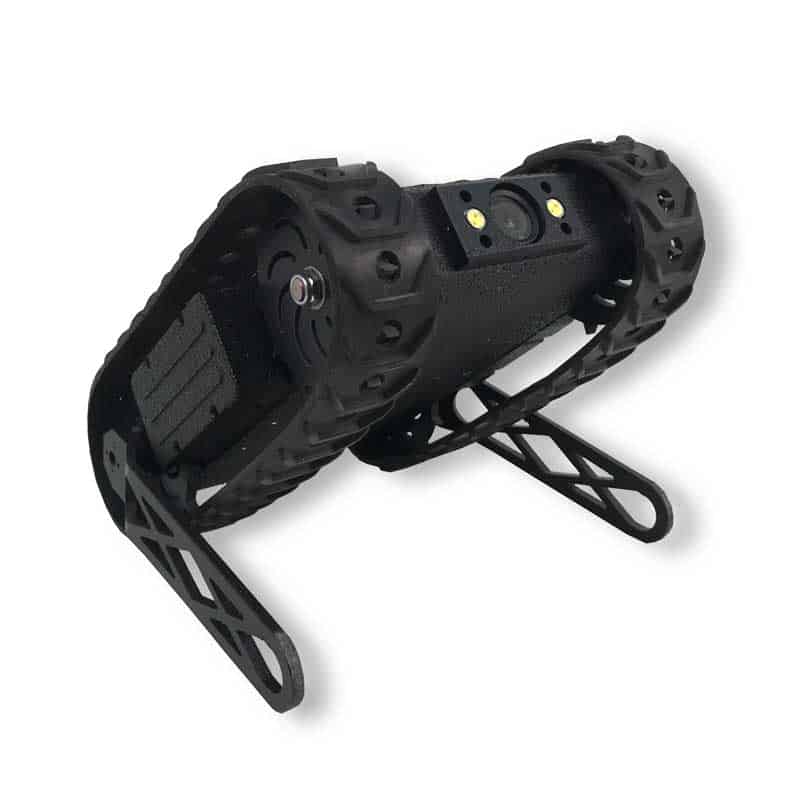 ---
The MLT-F "Jack Russell" Robot received several feature upgrades. The best part is we have done all these upgrades without increasing our prices!
The controller has a bigger tablet screen and can record video and take snapshots of the robots camera view.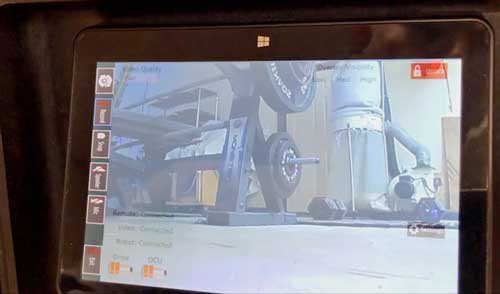 ---
The dual headlights are now brigher LED bulbs for maximum light in dark spaces. The new headlights make camera viewing even more clear.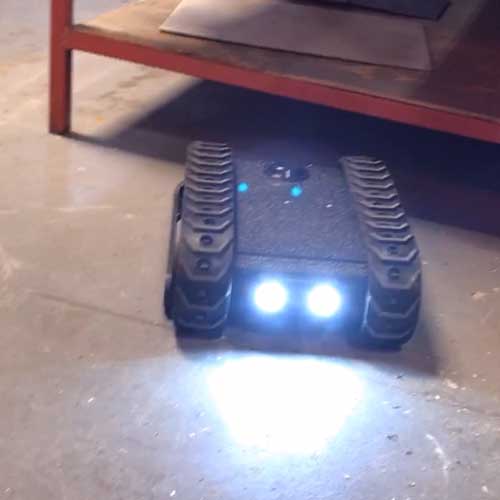 ---
Accessing the battery is now easier and faster. The MLT has a new battery cover and only four screws to remove to get to the battery housing.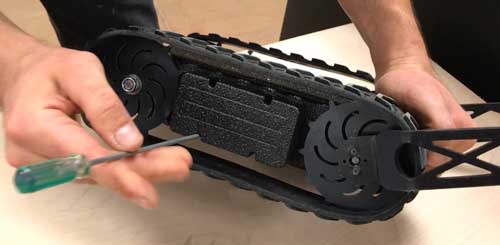 ---
Even the charging system got an upgrade. The new connector allows the plug to be securely fastened into the robot with ease.


---
Our robots go through rigorous testing to ensure the robots can handle intense situations. The tracked wheels allow the MLT to maneuver over all types of terrain. With the flipper option, the MLT-F can climb stairs and get a lift up to gain traction on most surfaces. Watch the featured video to see all the new upgrades to the MLT and see some of the extreme tests the robots have to pass before leaving SuperDroid Robots.
---