Today is National STEM Day and our team over here at SuperDroid Robots is proud to support the interest in Science, Technology, Engineering, and Mathematics in our local schools and communities. Each year, countless children begin the journey of unraveling the mysteries of the world around them and many more are filled with a curiosity that drives them to learn more and more. Finding activities to keep that passion burning can be difficult so we wanted to make it easy by showing you some of our favorite educational robot kits. These kits are designed to make children think and analyze how it functions without requiring a Ph'D in Engineering.
Tamiya Line Tracing Robot Snail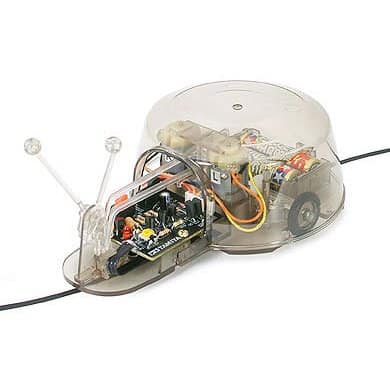 This small robot may seem like a simple snail, but it hides a fantastic lesson inside it. Using nothing but light, this robot can 'see' and follow drawn lines across paper! It accomplishes this using an L.E.D. and a phototransistor on its underside. A phototransistor picks up the reflection of the infrared light to distinguish black from a white surface. From there, the robot will tirelessly follow the line until it ends!
(Link to Product) $34.40
Tamiya Boxing Fighter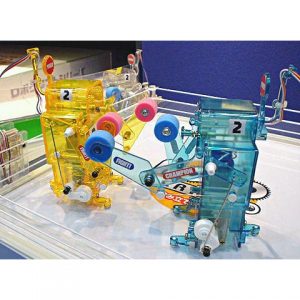 This kit is a great way to introduce mechanical movement and basic construction to kids! The boxing fighter features a twin motor gear box enabling this little boxer to punch while moving backward, forwards or turning to the left or right. You can also adjust the level of each fighter, making it easier or harder for your fighter to be knocked down. The arms can be adjusted for different positions as well, allowing for multiple angles of movement!
(Link to Product) $31.20
Pololu Zumo Robot Kit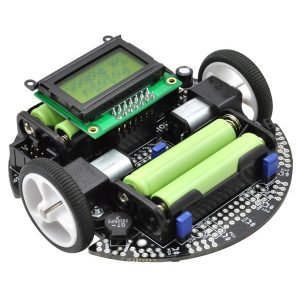 The 3pi robot is designed to excel in line-following and maze-solving competitions. The 3pi robot makes a great platform for people with C programming experience to learn robotics, and it is a fun environment for ambitious beginners to learn C programming. The 3pi is also compatible with the popular Arduino development platform. We provide a number of sample programs to show how to use the various 3pi components, as well as how to perform more complex behaviors such as line following and maze solving.
(Link to Product) $99.95